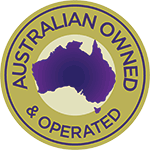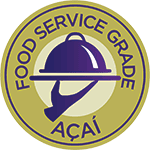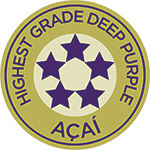 Wholesale ready-made Smoothies, Frappes, Shakes and Acai
Pure ingredients – wholesome, using real ingredients for the ultimate in taste and health.  No artificial flavours, syrups, colouring, additives or preservatives. Proven best tasting fruit smoothies, frappes, shakes & acai.
Fast – quicker than making a cup of coffee, pre-made smoothies, frappes and bowls, now easy to make, quick blended in under 60 seconds for fast customer service!
Fresh, delicious taste – only natural and the freshest ingredients snap frozen for scrumptious tasting smoothies, frappes and bowls.  Highest Juice bar quality beverages ensure your customer will be coming back for more.
Extend your brand – Acai Bowls, Smoothies and Frappes are the largest growing beverage category in your business. More than ever your customers are searching for the best quality, great tasting, healthy alternative acai bowls, smoothies, frappes and shakes.
Transform your café and food service operation
100% consistency – great taste every time.  Pre-measured "patent pending" Innovation packets make easy, great tasting, pre made smoothies, frappes and Acai quickly. Designed specifically for busy cafes and all food outlets.
Cost efficient – realise savings in labour, time, mess and waste.  Grow your smoothie, frappe and bowl menu offerings to increase your business revenue.
Zero waste – with our premeasured packets you will always make the exact cup or bowl every time. No pouring surplus materials down the drain or in the bin.
Fast to make – no preparation required, no peeling or cutting of any fruit and vegetables. Remove the peelable lid, add the entire contents of the tray into your blender with 250ml of liquid and blend for 30 seconds.
Save up to 5 minutes each time you serve, with QB Smoothies in under 60 seconds.
No mess –nothing to clean on the bench counter or floor, no knifes or chopping boards to wash.
Extend your brand – whether your café or food service shop is modern and minimal or casual and chic the QB "quick blend" pre-made smoothies, frappes and bowls will fit every occasion.
Easy for staff – Premeasured tray packs eliminates the need for skilled labour. keeps staff happy, working easily and efficiently. Most important serving the same quality each time.
BOOK A DEMO
Want to see how?
Want to taste the quality?
Want to offer Acai?