About Us
Traditional methods of making Acai Bowls, Smoothies, Frappes & Shakes require skilled labour and are time consuming. This often result in expensive & poor quality beverages being served in your business.
QB (Quick Blend) offers food service outlets a unique system that combines all the ingredients of a quality beverage into a pre-portioned pack.
With just a blender, food service outlets can serve made to order Beverages that are quick to make, cost efficient and have zero waste.
Our system means your business is always serving 100% quality, consistent products no matter which staff member is preparing them!
The is no skilled labour required and no mess or waste during preparation.
Your business will improve its service times by up to 80% because making a bowl or beverage is easy and takes less than 60 seconds. Saving your business time, money and keeping your customers happy – coming back for more!
Our products are easy to implement and more profitable for your business.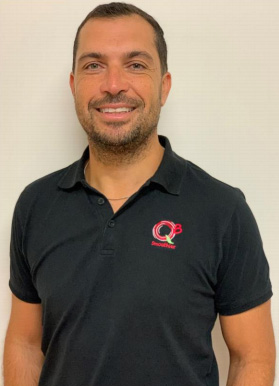 QB was founded by Gavin Stagnitta in 2014. Gavin's passion and his innovations in food manufacturing technologies gives QB the competitive advantage needed to lead in the food service beverage market.
Gavin and his team have worked with many of the world's leading food brands and are proud to be innovators and market leaders in the space.
Gavin remains sole director and General Manager of the company and is actively involved in the running of the business.