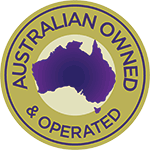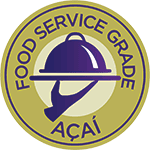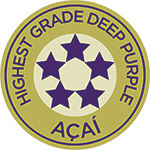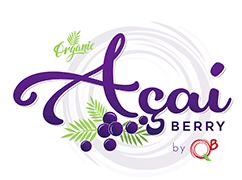 Wholesale Acai
Available only to food service outlets ,QB Acai is Australia's food service ONLY exclusive wholesale drinks and food supplier of top quality, highest grade Acai berry. Our exclusive range of products will give your café or food service outlet a competitive advantage by offering distinct blends and Signature Acai, available only in your business. Extend your menu with acai smoothie drinks and acai bowls. QB Acai is a wholesale food and drink company. We distribute wholesale Sydney wide.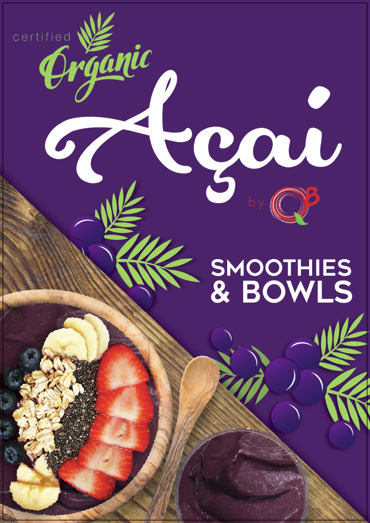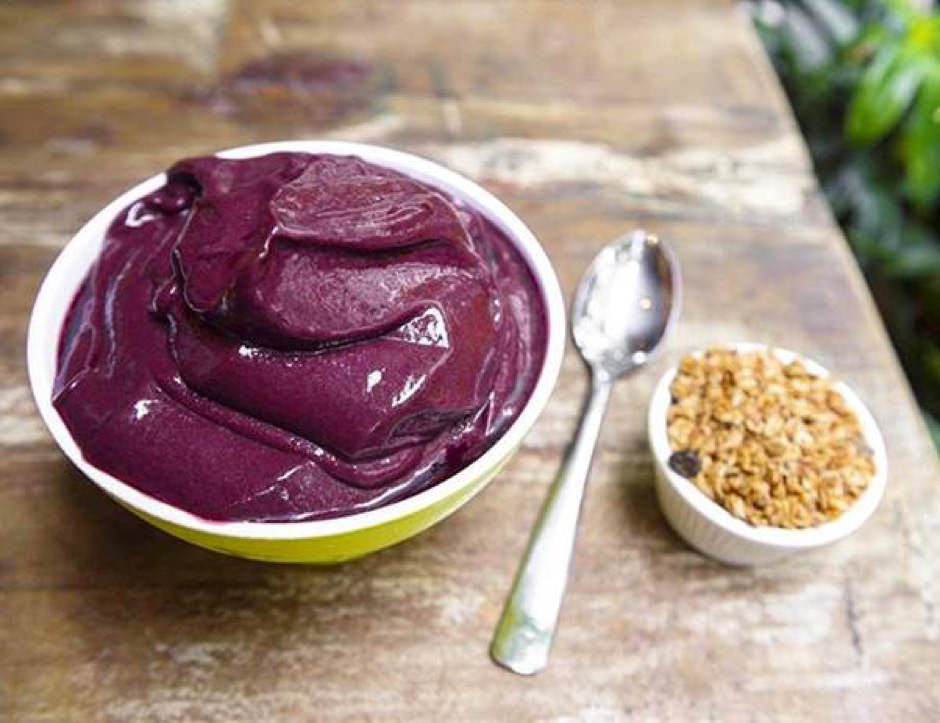 Acai Made Easy
Innovative patent pending QB ACAI packs provide your café and food service outlet with 3 x faster prepared Acai bowls and smoothies compared with conventional frozen blocks of Acai – simply place the QB pack of Acai into the blender and add up to 60ml of liquid.  "Banana is already added too"!
Pre-portioned packets – no cutting of frozen Acai blocks required.
Quick and easy prepared Acai in pre-measured trays with all the ingredients means no wasting material.
Best Quality - Deep rich purple colour - Brazilian Acai recipe.
Creamy & consistent ACAI bowls every time!
Grow Your Business with Acai
Acai bowls / smoothies have never been easier and more profitable for your business with our QB Acai packs. Exclusive, pre-portioned food service quality Acai bowls and smoothie drinks. Light up your social media networks, get customers talking & drive more business through your doors. Offer your customers delicious tasting Acai bowls and smoothies with your own signature creations and clever garnishing.
About Acai
The distinct purple berry "Acai" pronounced As-Ah Hi, is native to the Amazon rainforest. Acai has earned its reputation as a superfood, with even higher levels of antioxidant than blueberries and above other claimed superfoods. Acai Bowls and smoothies are trending across Australia and have quickly become a staple breakfast & lunch favourite your customers are craving.
Food Service Quality Acai Wholesale
Our products are not available for purchase through retail channels or online to the general public. We sell exclusively to the food service sector ONLY. We pride ourselves on sourcing only the highest grade, deep rich purple organic Acai.
Acai - Best Prices Guaranteed 
We source our Acai independently and directly from the Amazon in Brazil from the most reputable most trusted of consortiums. Our expertise in global fruit sourcing gives us a competitive advantage and better buying. By doing so we offer Acai food service grade quality at better than competitive market prices. Chances are is you are already buying Acai elsewhere you are paying too much!!   Call us today to discuss pricing & your Acai needs.
BOOK A DEMO
Want to see how?
Want to taste the quality?
Want to offer Acai?