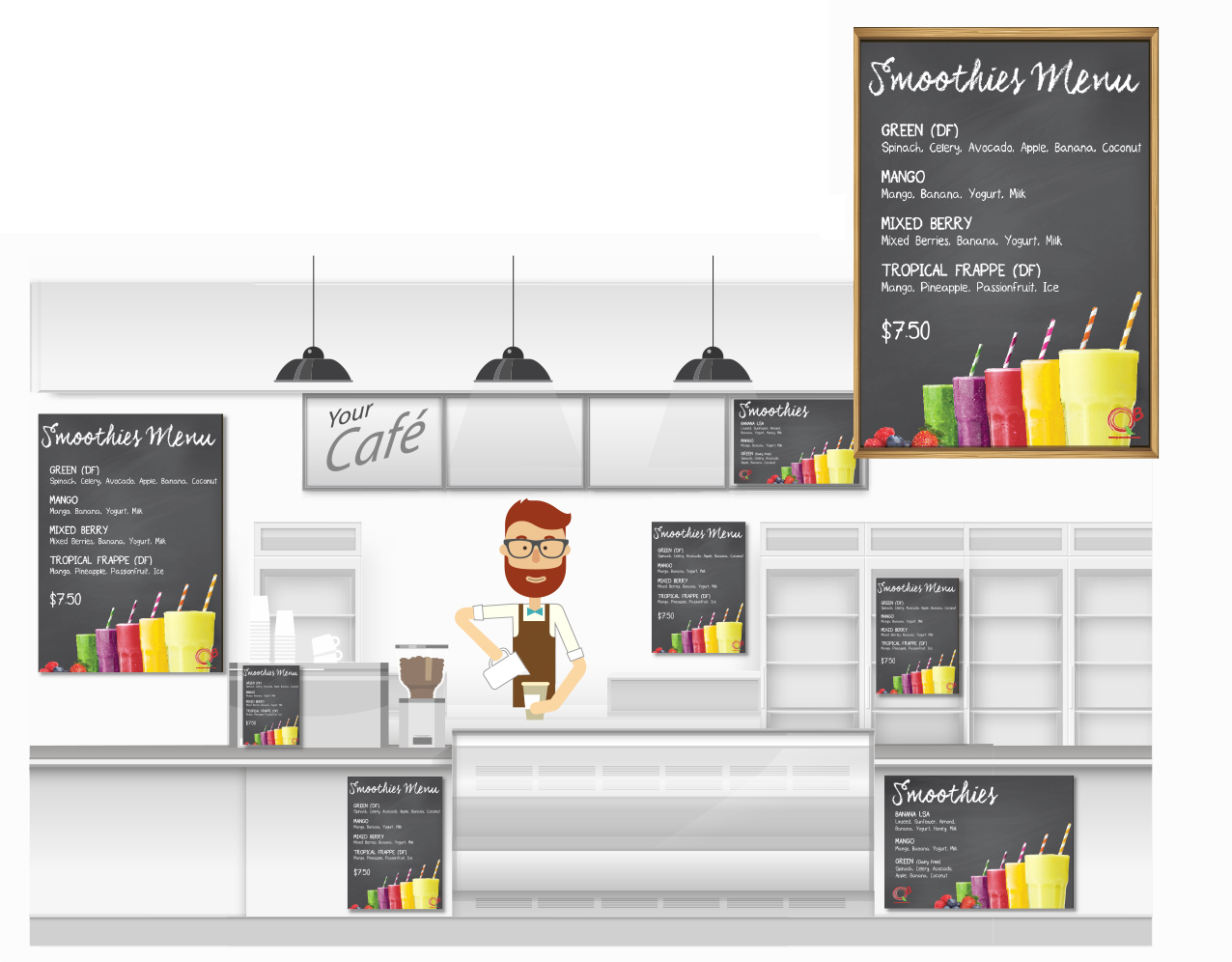 Fresh new menu, fresh new look!
To help you announce the arrival of your new menu items, we offer free, tailored signage and POS material exclusively for your business.  These are quality made, durable signs to communicate your unique branding and logos for that competitive edge. The signage is dynamic and engaging to  –
Capture your customers attention, with mouth watering menu items and suggestions so they order up big.
Enhance and strengthen your sales and branding.
Tell your customers
Our customised menu boards communicate your menu and new range to create and renew interest in your café and food service outlet. It's time to influence your customers behaviour at point of sale. Our new menu boards incorporate your branding and logos – tell us what you want and its ready to be installed.
No time for menu changes?
Incorporate your new range into your business faster! Our customised menu boards and signage takes away the time-consuming task of menu changes.  QB smoothies offer free, menu boards and custom signage to get your new smoothies, frappes and bowls onto your menu quicker.
Support your staff
An updated and comprehensive menu helps your staff communicate to customers your food offerings and menu plan clearly with detailed ingredients.
Maximise your sales
Clear signage allows your customers to see and order from your menu including your new range of smoothies, frappes and bowls – upsize or supersize your food and beverage orders to maximise your sales!